In its 22nd year, Celebrating Women is Vista Maria's premier event that honors the achievements of the young girls in our care, all of whom have overcome tremendous barriers on their road to success This year, we hope to hold Celebrating Women at Meadow Brook in Rochester, Michigan outdoors on their enchanting grounds where guests can be socially distant. The evening features an exceptional dinner, silent auction and an inspiring program that truly celebrates the stories of our empowered and fearless youth at Vista Maria.
Sponsorship opportunities and tickets are available with prices starting at $250 per person.
Schedule
5:30pm – Registration and cocktail hour
6:30pm – Welcome and Dinner
7:00pm – Hear from our Fearless Heart Honorees
8:00pm – Dedicated Auction
*Registration will be open as early as 5pm.
Venue
Meadow Brook
350 Estate Dr
Rochester, MI 48309
For more information, contact Taylor Baroli at tbaroli@vistamaria.org or 313-318-5703.
Master of Ceremonies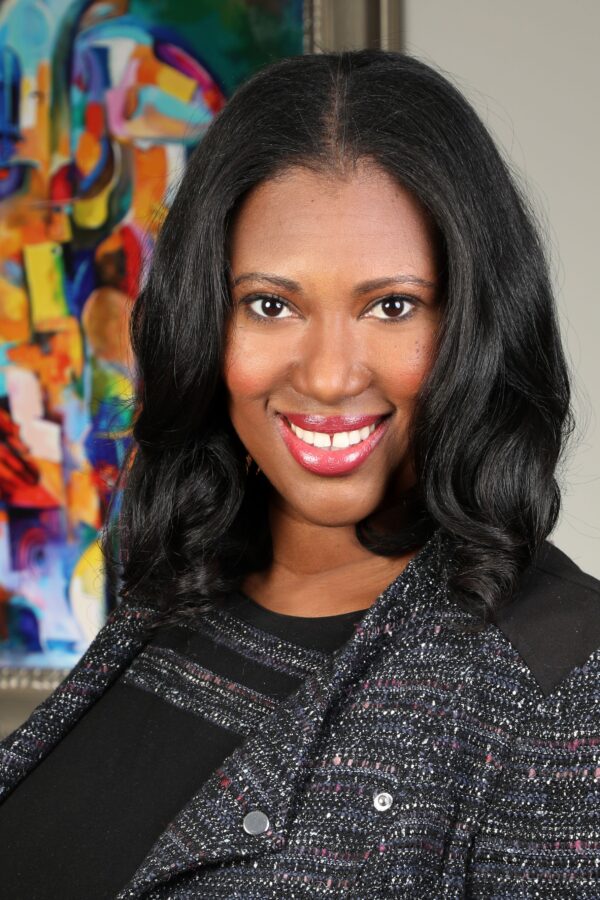 Alexis Wiley
Principal, Moment Strategies and 2021 Campaign Manager for Duggan for Detroit
Alexis spent six years serving the City of Detroit as Mayor Mike Duggan's chief of staff and one of the longest serving members of his executive team. In her time in City Hall, Alexis lead some of the city's most transformational initiatives such as the creation of the Detroit Water Fund, the City of Detroit's first multimillion dollar fund to help low income Detroit residents pay their water bills and avoid water shut offs. She also lead the citywide expansion of Grow Detroit's Young Talent, a summer employment program for Detroit youth, and the legislative effort that paved the way to the first major investment in the long vacant Michigan Central Train Depot and the multimillion dollar expansion of Southwest Detroit's Riverside Park. In addition to leading key initiatives, Alexis restructured the City of Detroit's communications division in an effort to make it function more like a 24/7 newsroom, consistently generating compelling content that resonated with our citizens and the media. The impact of these efforts led to Alexis' distinction as a Crain's Detroit Business "40 Under 40" leader and one of "50 Names to Know in Government".
Celebrating Women Committee Members
Co-Chair, Michelle Bain, MDB Associates
Co-Chair, Margaret Baxter, Automotive Diversity
Sarah Baack, Bosch
Randi Barris, TCF Bank
Cindie Bucks, Retired from AT&T
Kathy Galuardi
Elizabeth James, NuVita
Nicole Kelly, May Mobility
Gail O'Brien
Melinda Ann O'Neill, Comstar Technologies
Jennifer Pearson, Grant Thorton
Rachael Wietecha